October 23, 2015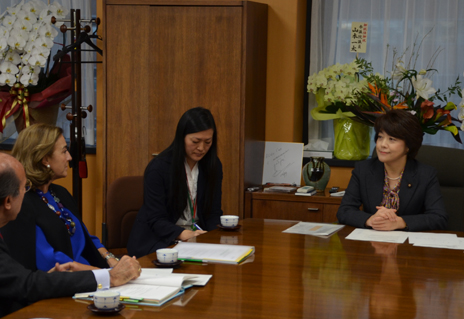 Exchange of opinions (far left: Secretary Vela)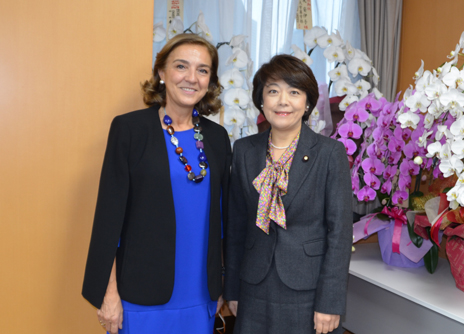 Commemorative Photograph
---
On October 23, 2015, Minister of State for Science and Technology Policy Shimajiri received a courtesy visit from State Secretary for Research, Development and Innovation Carmen Vela Olmo during her visit to Japan.
Minister Shimajiri touched on the Meeting of OECD Committee for Scientific and Technological Policy at Ministerial Level held October 20-21 in Daejeon, Republic of Korea, and expressed her appreciation for the successful completion of the meeting, which Secretary Vela served as the vice chair.
Secretary Vela explained how during this trip, she had been visiting science and technology-related institutions in Japan to discuss and exchange opinions in hopes of deepening cooperative relationship between the two countries.
Minister Shimajiri expressed the view that it was important to incorporate the female perspective into the fields of science and technology in order to resolve problems facing both countries and the world. The two representatives also agreed to continue to take opportunities to exchange opinions for the advancement of science and technology cooperation between the two nations.