December 09, 2015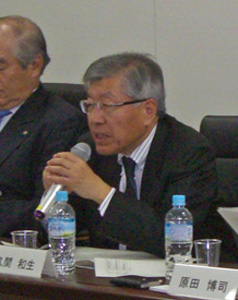 Presentation by Dr. Kyuma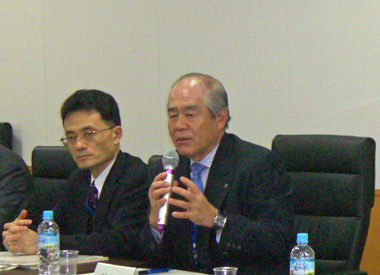 Presentation by Mr. Muraki



Presentation by Dr. Harada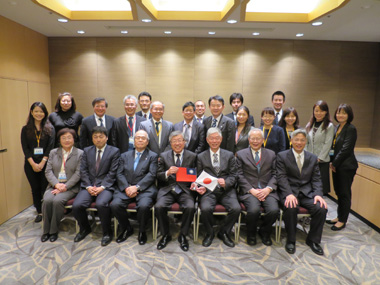 Group Photograph
---
On December 9, 2015, Dr. Kyuma hosted a delegation of scientists and government officials from Taiwan, and held a group discussion on Smart City with them.
As an introduction to Japan's Science, Technology and Innovation (STI) policy, Dr. Kyuma discussed the Council for Science, Technology and Innovation (CSTI), the formation of the 5th Science and Technology Basic Plan, and two programs: the Cross-Ministerial Strategic Innovation Promotion Program (SIP) and Impulsing Paradigm Change through Disruptive Technologies program (ImPACT).
After Dr. Kyuma's presentation, two presentations on Smart City followed: 1) "Energy Carriers" by SIP Program Director, Mr. Muraki, Executive Adviser of Tokyo Gas; and 2) "Revolutionary Innovation to Remove Social Risk by Super-Big Data Platform," by ImPACT Program Manager and Kyoto University Professor Harada.
The Taiwanese guests then shared their relevant efforts while a lively Q&A session took place. The participants exchanged information and ideas on energy and big data research, including how to collaborate with the private sector, how to bring down costs and increase distribution, and how to make decisions in R&D management.