Figure 1-1-8. Trends in Birth Number and Total Fertility Rate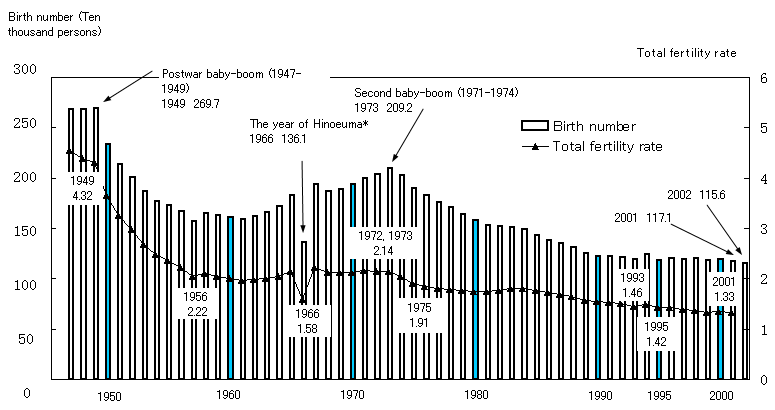 Source: MHLW, 'Vital Statistics, various years'
Note 1: The birth number in 2002 is an estimated figure.
Note 2: Okinawa Prefecture is excluded in data before 1972.
*The year Hinoeuma: The old superstition says that women born in the Year of Hinoeuma are not suitable as wives. The superstition still has some influence.

Back to Top
---
Top Page > Annual Report on the Aging Society > Annual Report:2003