Figure 1-2-15. Elderly Income Standard by Income Category, 2000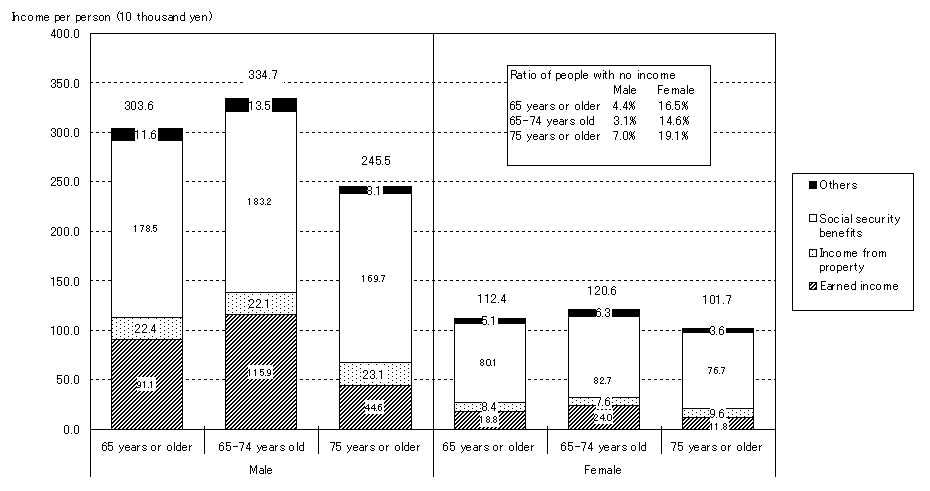 Source:

Based on the re-totaled result of 'Comprehensive Survey of Living Conditions of People on Health and Welfare' in 'A Study on the Measures to Realize the Active and Productive Aging Society,' 2002

Note:

The mean value including the people with no income. 'Earned income' is the total amount of employees' income, business income, farming & livestock income and household labor income, that is, incomes by working. 'Income from property' is the total of house/ land rent and interest or a dividend. 'Social security benefits' are the total of social security benefits such as public pensions, and 'others' include all the others besides the incomes above.

Back to Top
---
Top Page > Annual Report on the Aging Society > Annual Report:2003