Figure 1-1-17. Trends in Percentage of the Aged in the World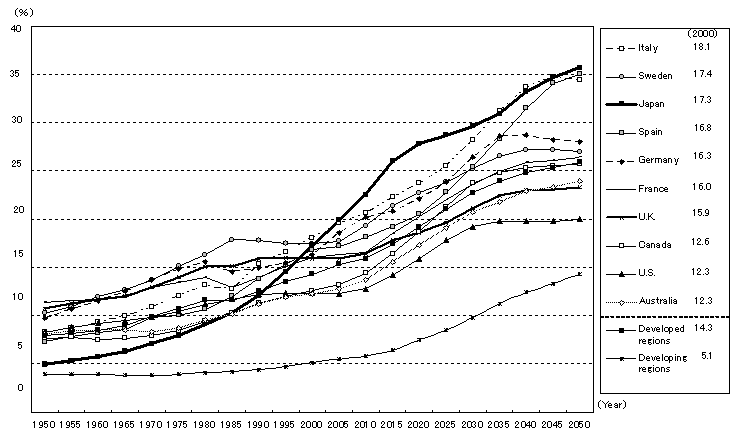 Source:

UN, 'World Population Prospects,' 2000
Japan's data is based on 'National Census of Japan' (Ministry of Management and Coordination) and 'Population Projection for Japan' (National Institute of Population and Social Security Research, Jan., 2002).

Note:

Developed regions include Europe, North America, Japan, Australia and New Zealand.
Developing regions include the areas other than developed regions.

Back to Top
---
Top Page > Annual Report on the Aging Society > Annual Report:2003