Figure 2-3-1. Ratios of Companies with Employment Security until Age 65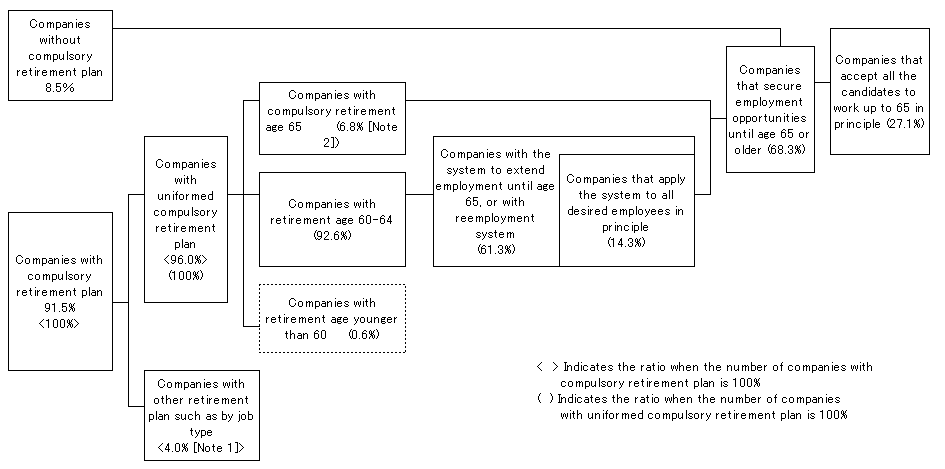 Source: Accounted from 'Employment Management Survey' 2002, MHLW
Notes:1. Companies with other retirement system such as by job type include companies to secure employment until age 65.
Notes:2. There are a few companies with compulsory retirement age above 65.

Back to Top
---
Top Page > Annual Report on the Aging Society > Annual Report:2003